Employee Welcome Kit, Employee Joining Kit, New Joinee Kit, Employee Induction Kit, Employee Onboarding Kit, Swag kit
Employee Joining Kit or Employee Onboarding kits are very effective way of engaging new joinees to the brand or image of the company from day one. It is part of the induction or onboarding process for their new employees. It gives the new joinees a feeling of warmth and welcome. It is very important for the perception of the employees towards the company and a feeling of team work.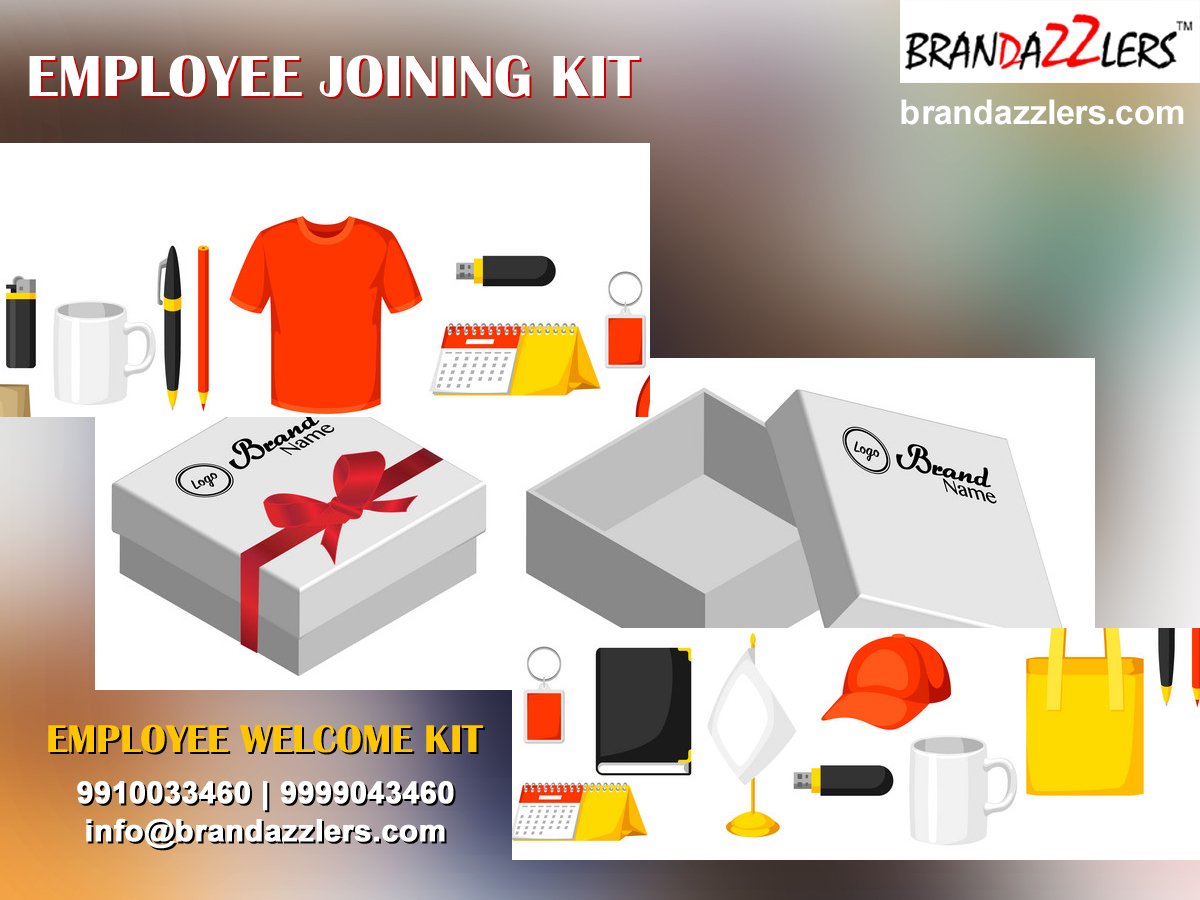 The Ultimate Guide to Choosing the Perfect Employee Welcome Kit
Are you struggling to find the perfect gift for your hardworking employees? Look no further! In this comprehensive guide, we will walk you through the process of choosing the ultimate corporate gift that will leave your employees feeling appreciated and valued.
Finding the right corporate gift can be a daunting task, but with our expert advice, you'll be able to make a thoughtful choice that aligns with your brand's voice and values. Whether you're looking for a practical gift that enhances productivity, a personalized item that shows appreciation, or a luxurious gift that makes a lasting impression, we've got you covered.
We understand the importance of selecting a gift that reflects your company's identity and strengthens your relationship with your employees. With our guidance, you can say goodbye to generic and uninspired gifts and hello to something truly meaningful and memorable.
So, get ready to become a gift-giving pro as we dive into the ultimate guide on choosing the perfect corporate gift. Let's make your employees feel valued and appreciated like never before!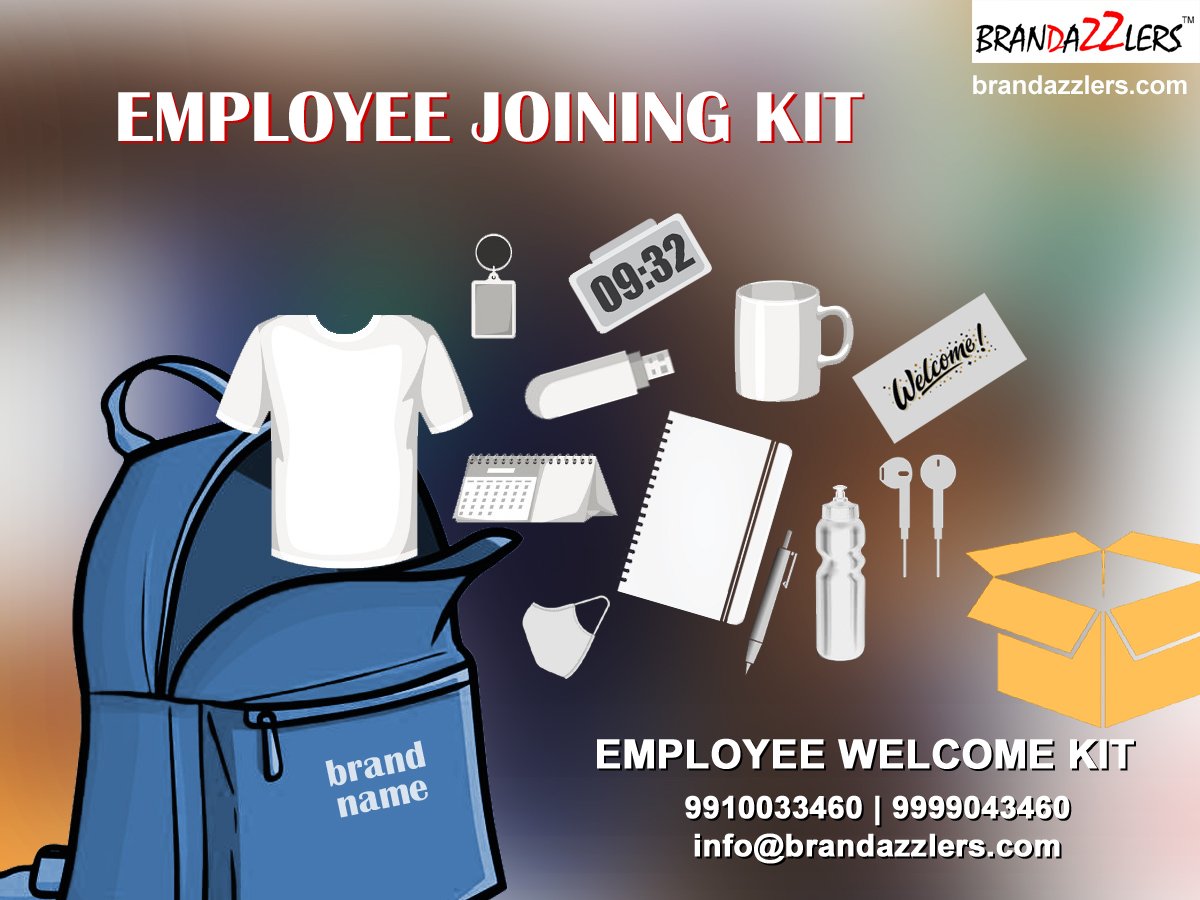 Top 10 best Employee Welcome Kit ideas
Top 20 best Employee Joining Kit ideas
Importance of corporate gifting
Corporate gifting is more than just a gesture of goodwill; it is a strategic tool that can strengthen your relationship with your employees and boost morale. A well-thought-out gift can show your employees that you value their hard work and dedication, and that you recognize their contributions to the company's success. It is an opportunity to foster a positive work culture and create a sense of belonging within your organization.
When done right, corporate gifting can enhance employee engagement and loyalty. It can also serve as a powerful branding tool, allowing you to showcase your company's values and personality. By choosing gifts that align with your brand's voice and values, you can create a lasting impression and build a stronger connection with your employees.
Factors to consider when choosing corporate gifts
Before diving into the world of corporate gifting, it's important to consider a few key factors that will help you make an informed decision. First and foremost, you need to understand your employees' preferences and interests. A gift that resonates with them personally will have a greater impact and be more appreciated.
It's also crucial to set a budget for your corporate gifts. While it's tempting to go all out and splurge on expensive presents, it's important to strike a balance between quality and affordability. Remember, it's the thought behind the gift that matters most.
Another factor to consider is the occasion or reason for the gift. Is it a holiday gift, a birthday present, or a reward for a job well done? Tailoring the gift to the occasion will make it more meaningful and relevant.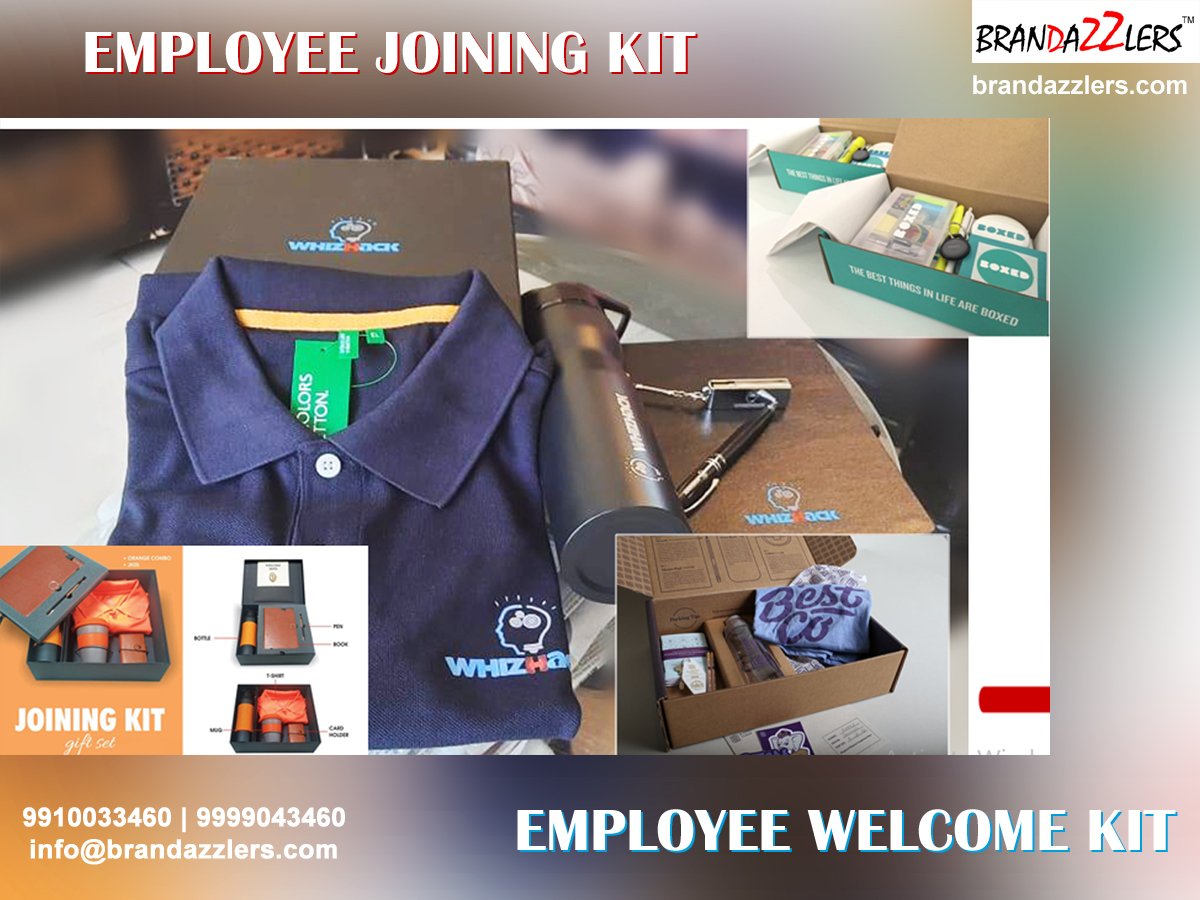 Understanding your employees' preferences
To choose the perfect corporate gift, you need to have a good understanding of your employees' preferences. Take the time to get to know them on a personal level and find out what they enjoy outside of work. This will give you valuable insights into their interests and hobbies, which can guide your gift selection.
Consider conducting a survey or holding focus groups to gather information about your employees' preferences. This will not only help you choose the right gift, but it will also show your employees that you care about their opinions and value their input.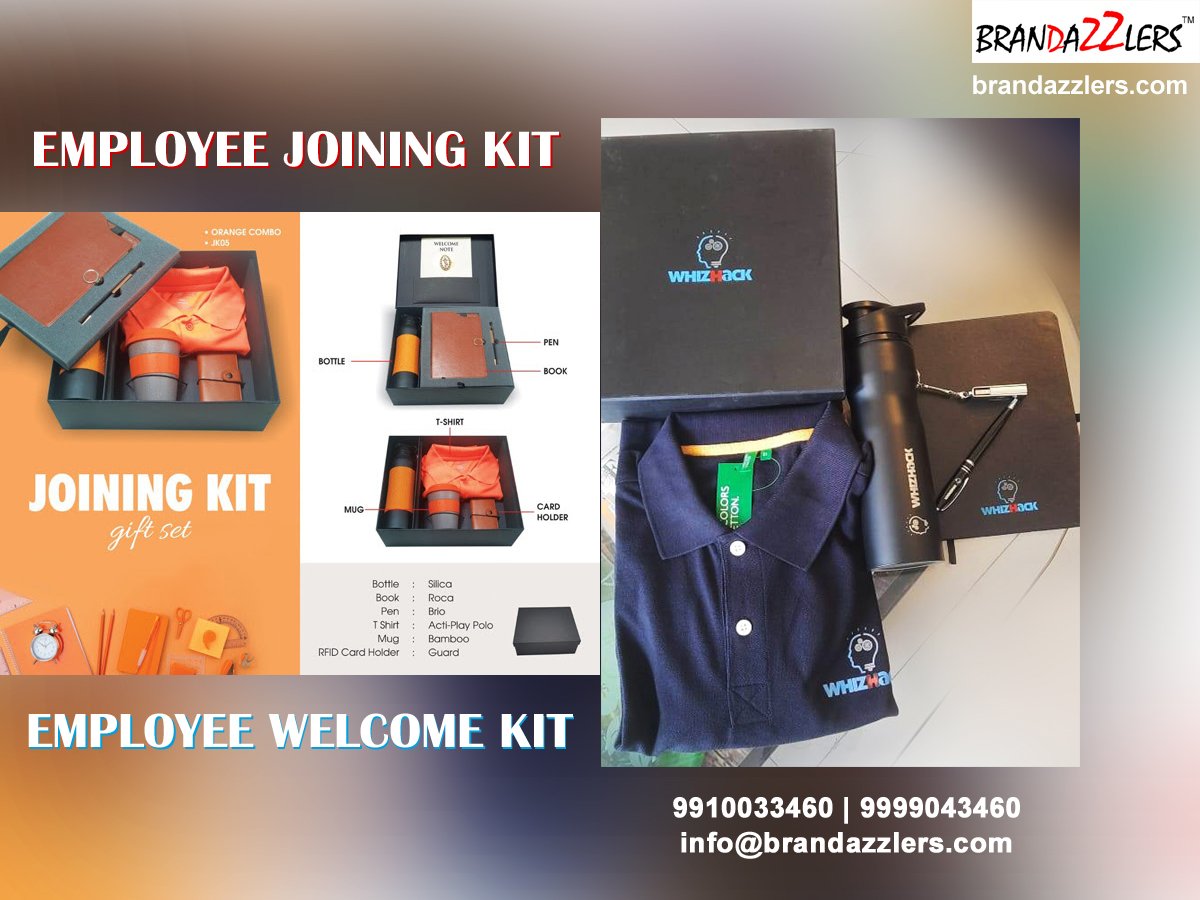 Personalized corporate gift ideas and Employee Welcome Kit
One of the most effective ways to make your employees feel valued is by personalizing their gifts. Personalization adds a special touch and shows that you have put thought and effort into choosing the gift. Here are a few personalized corporate gift ideas:
Customized Nameplates: Engrave each employee's name on a sleek nameplate that they can proudly display on their desk.
Monogrammed Leather Notebooks: Give your employees stylish and sophisticated notebooks with their initials embossed on the cover.
Personalized Coffee Mugs: Create custom coffee mugs with each employee's name or a motivational quote that resonates with them.
Personalized gifts not only make your employees feel appreciated, but they also create a sense of ownership and pride in their work.
Top 10 best Employee Welcome Kit ideas
Top 20 best Employee Joining Kit ideas
Practical corporate gift ideas
Practical gifts are always a hit among employees as they are useful in their day-to-day lives. Here are a few practical corporate gift ideas that can enhance productivity and make your employees' lives easier:
Wireless Charging Pads: Help your employees stay connected and charged up with wireless charging pads that eliminate the hassle of tangled cables.
Ergonomic Desk Accessories: Invest in ergonomic keyboards, mouse pads, and wrist rests to promote comfort and reduce the risk of repetitive strain injuries.
Portable Power Banks: Keep your employees' devices charged on the go with portable power banks that they can carry in their bags or pockets.
These practical gifts not only demonstrate your commitment to your employees' well-being but also show that you value their efficiency and productivity.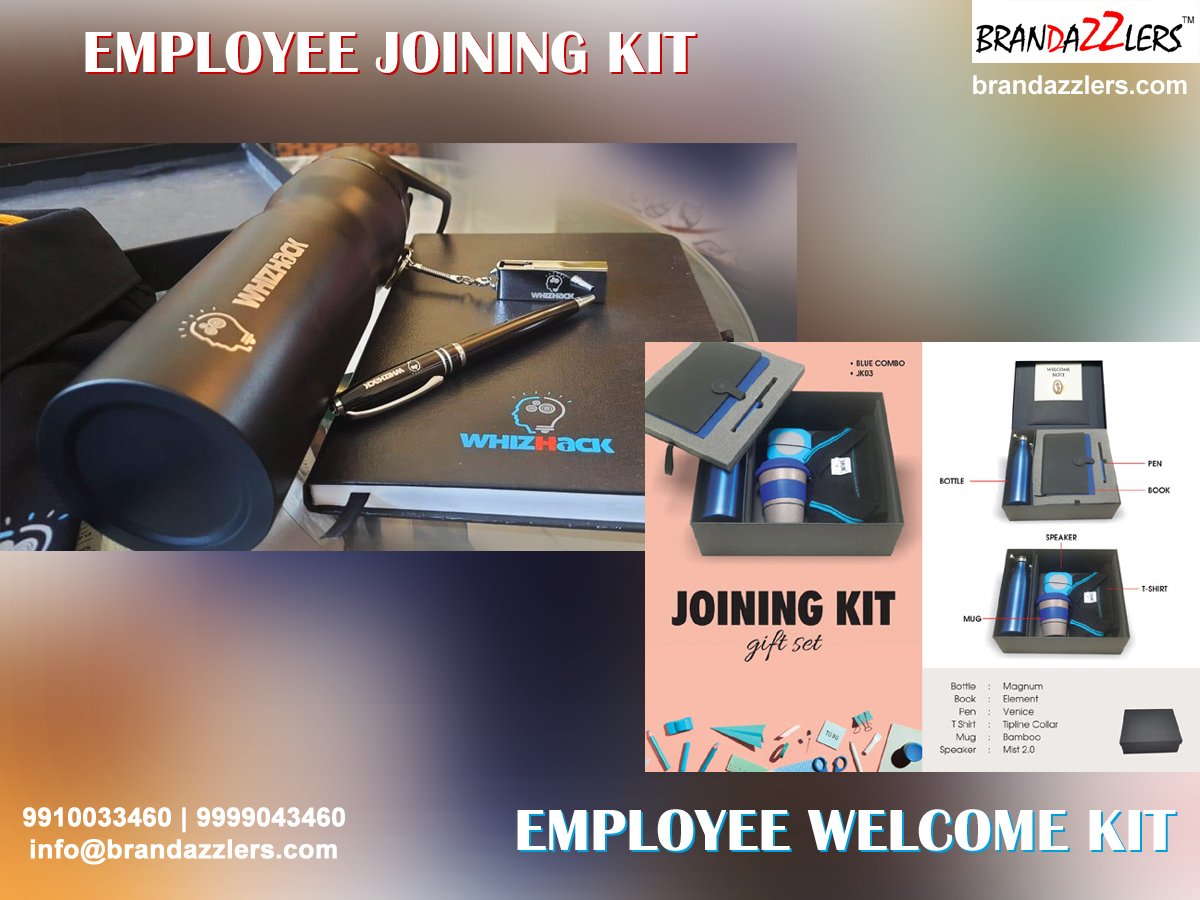 Unique and creative corporate gift ideas
If you want to make a lasting impression and stand out from the crowd, consider unique and creative corporate gift ideas. Here are a few suggestions:
Customized Artwork: Commission a local artist to create custom artwork that reflects your company's values and culture.
Experience Gifts: Treat your employees to unique experiences such as cooking classes, spa days, or adventure activities that they can enjoy outside of work.
Subscription Boxes: Surprise your employees with monthly subscription boxes tailored to their interests, whether it's gourmet snacks, self-care products, or books.
These unique and creative gifts will show your employees that you think outside the box and go the extra mile to make them feel special.
Top 10 best Employee Welcome Kit ideas
Top 20 best Employee Joining Kit ideas
Corporate gift etiquette
When it comes to Employee Joining Kit, it's important to follow proper etiquette to ensure that your gifts are well-received and appreciated. Here are a few tips:
Avoid overly personal gifts: While personalization is appreciated, avoid gifts that are too personal or intimate, as they may make your employees uncomfortable.
Include a handwritten note: Accompany your gift with a handwritten note expressing your gratitude and appreciation. This personal touch will make the gift even more meaningful.
By following these etiquette guidelines, you can ensure that your corporate gifts are well-received and leave a positive impression.
The employee welcome kit usually has utility or daily use stuff for the employees with the imprint of the company logo over them. It gives the new joinees a distinct impression of the company.
Employee welcome kit creates a very warm, enthusiastic, positive and exciting onboarding experience for new joinees and staff at their induction session. Employee joining kit is not only a warm welcoming experience but it can have a feeling of enthusiasm from the employees towards the contribution, engagement and development of the company. It help employees feel at ease and confident about joining your organization. Employee joining kits can be customized as per the requirements and budget of your company. Employee welcome kit for new joinees usually have various combinations of products like laptop backpack, t-shirt, sweatshirt, cap, notebook, diary, pen, USB drive, card holder, desktop clock, mug, bottle, sipper, keychain and various other products of utility and daily work use.    
Top 10 best Employee Welcome Kit ideas
Top 20 best Employee Joining Kit ideas
Employee Welcome kit with various product combinations as per the requirement of the companies according to their choice and budget.
Employee welcome kit best way of branding using products which will have a long lasting impact with the employees. Attractive joining kits for employees with quality packaging material and boxes.
Explore:
Top 10 best Employee Welcome Kit ideas
Top 20 best Employee Joining Kit ideas
Besides Employee joining kits, there can be company anniversary gifts, staff meet gifts, sales meet gifts for employees of your organizations.   For more ideas and consultation regarding Employee Joining Kit, Employee Welcome Kit, New Joinee Kit, Staff Induction Kit, Employee Onboarding Kit, Or for other Corporate gift ideas for employees, contact 9910033460 | mail to info@brandazzlers.com , brandazzlers@gmail.com  
Other services:
Corporate Diwali Gifts ideas Corporate gift ideas for employees Promotional t-shirts Promotional diaries Promotional bags Promotional sweatshirts