19,166 total views, 102 views today
Employee Joining Kit, Employee Welcome Kit, New Joinee Kit, Employee Induction Kit, Employee Onboarding Kit, Swag kit
Employee Joining Kits – Employee welcome kits or Employee Onboarding kits are very effective way of engaging new joinees to the brand or image of the company from day one. It is part of the induction or onboarding process for thr new employees. It gives the new joinees a feeling of warmth and welcome. It is very important for the perception of the employees towards the company and a feeling of team work.
The employee welcome kit usually has utility or daily use stuff for the employees with the imprint of the company logo over them. It gives the new joinees a distinct impression of the company.
Employee welcome kit creates a very warm, enthusiastic, positive and exciting onboarding experience for new joinees and staff at their induction session. Employee joining kit is not only a warm welcoming experience but it can have a feeling of enthusiasm from the employees towards the contribution, engagement and development of the company. It help employees feel at ease and confident about joining your organization. Employee joining kits can be customized as per the requirements and budget of your company. Employee welcome kit for new joinees usually have various combinations of products like laptop backpack, t-shirt, sweatshirt, cap, notebook, diary, pen, USB drive, card holder, desktop clock, mug, bottle, sipper, keychain and various other products of utility and daily work use.    
Welcome kits with amazing products. Choice of products from huge variety of products available in many budget ranges.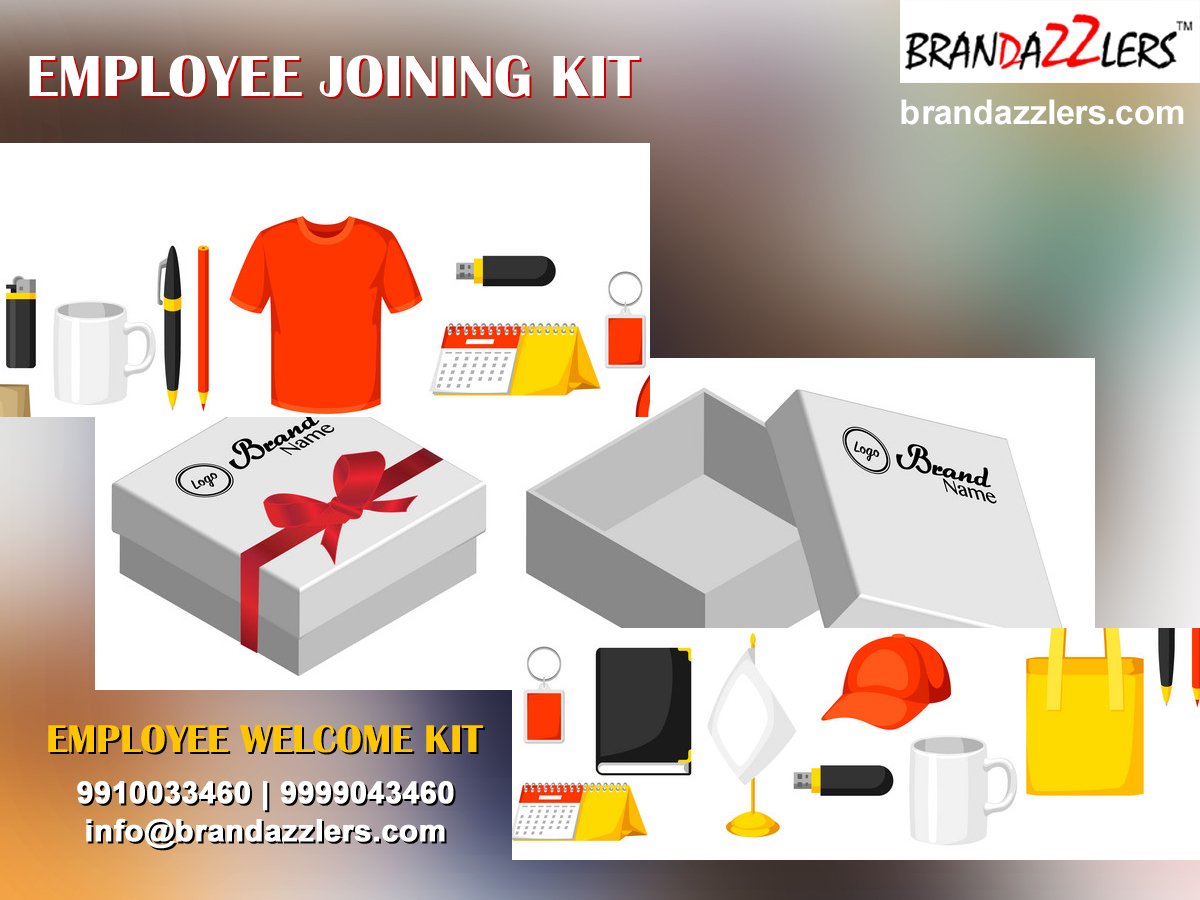 Welcome kits with various product combinations as per the requirement of the companies according to their choice and budget.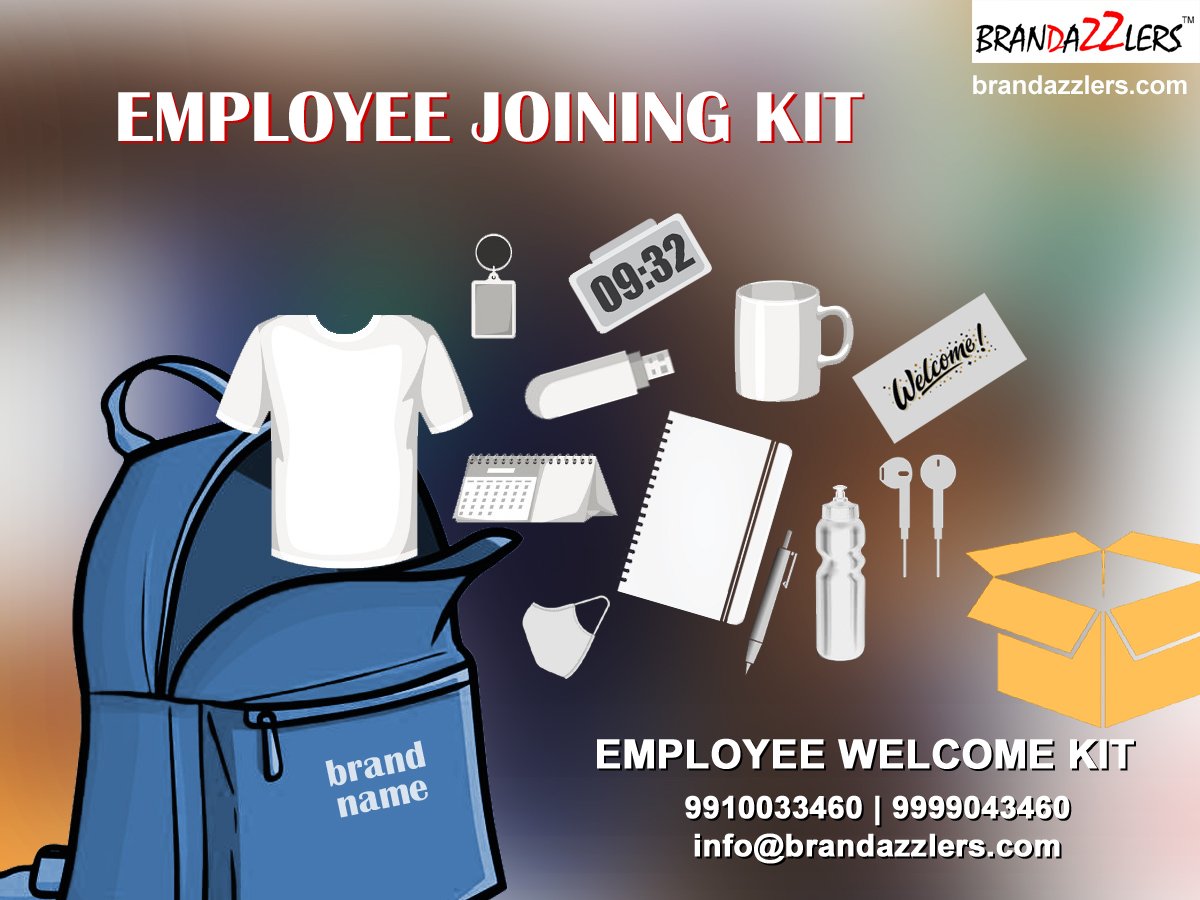 Employee welcome kits best way of branding using products which will have a long lasting impact with the employees.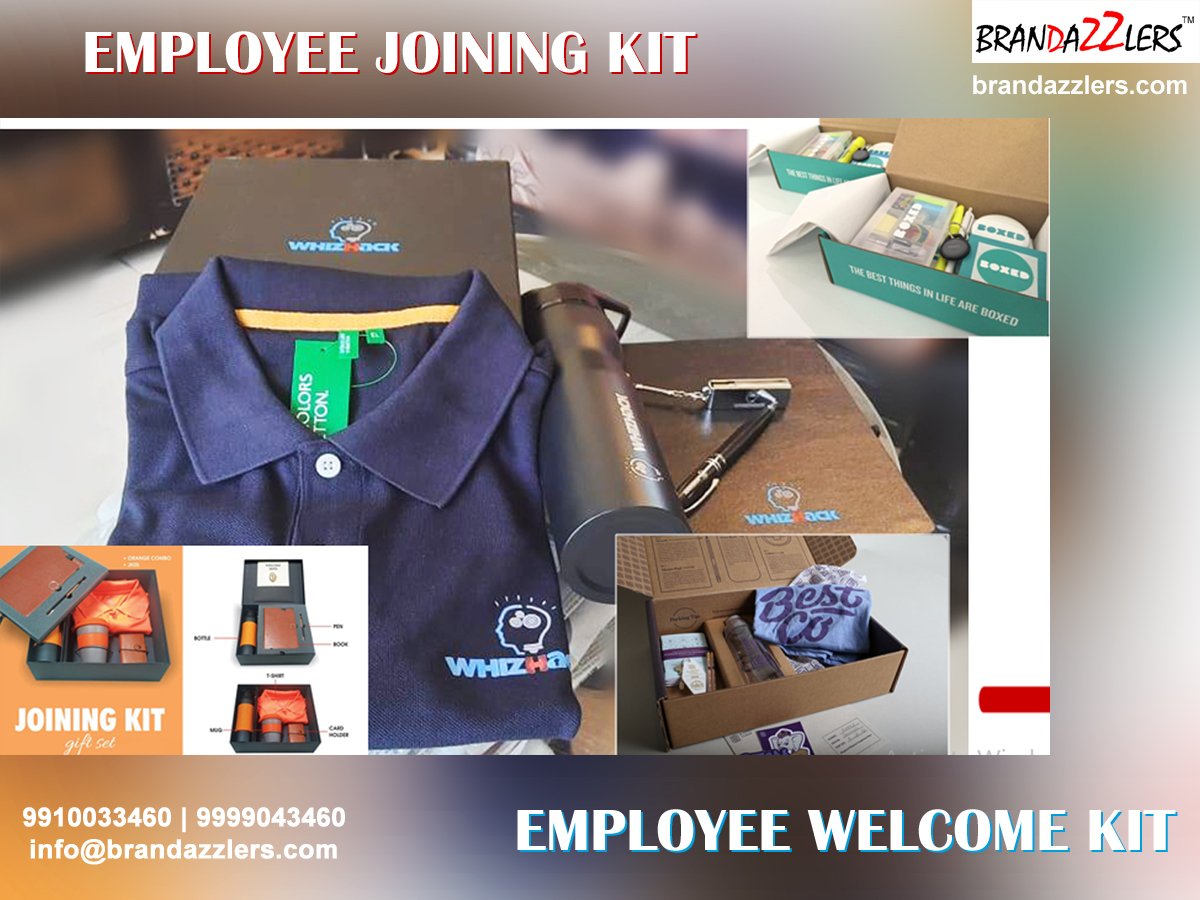 Attractive joining kits for employees with quality packaging material and boxes.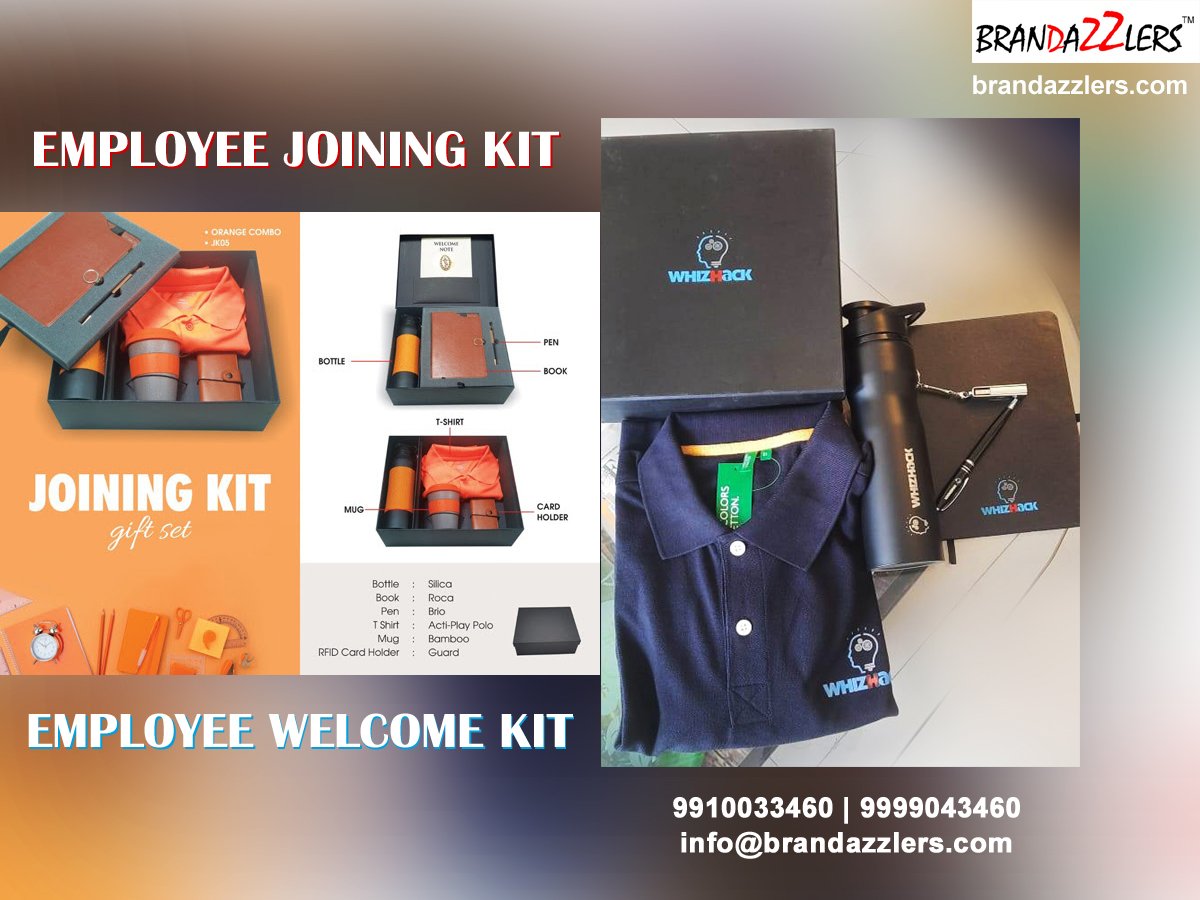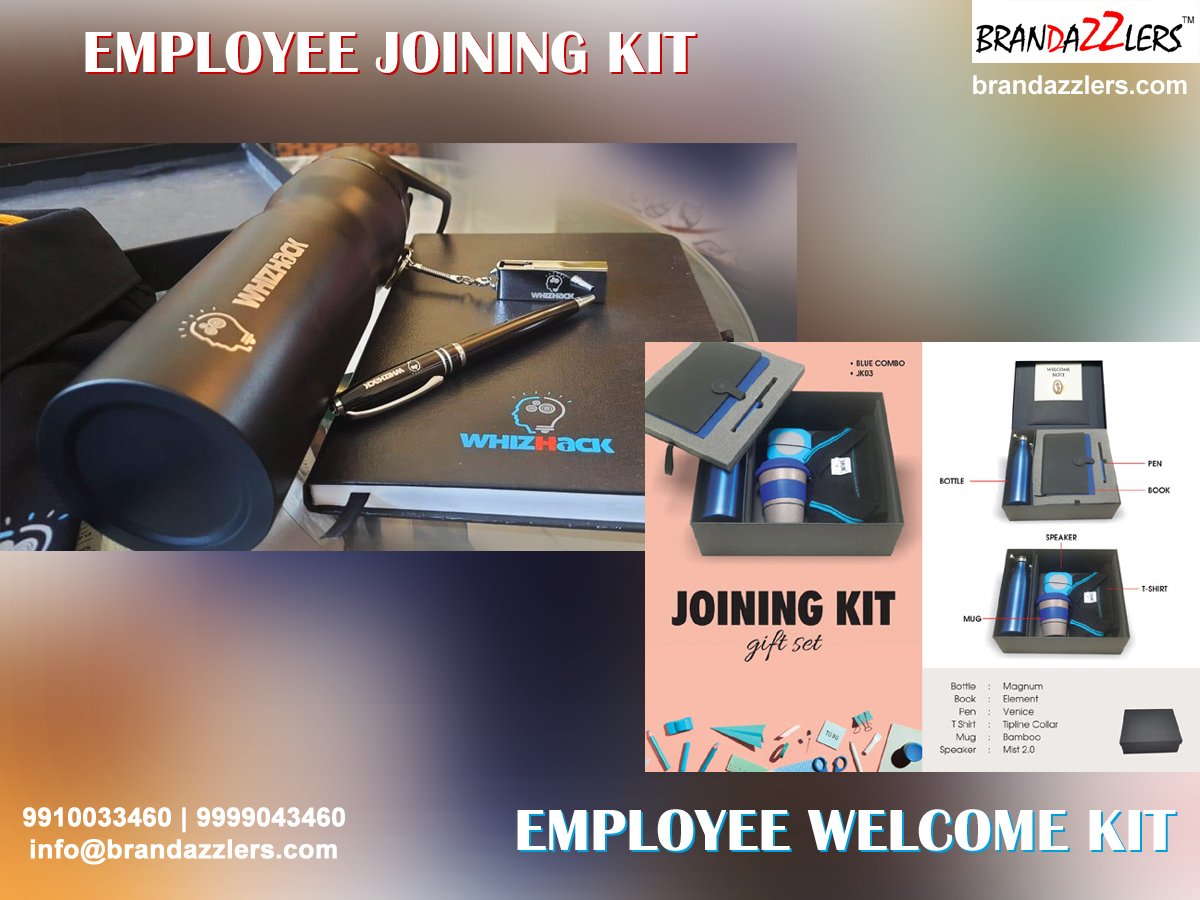 Besides Employee joining kits, there can be company anniversary gifts, staff meet gifts, sales meet gifts for employees of your organizations.   For more ideas and consultation regarding Employee Joining Kit, Employee Welcome Kit, New Joinee Kit, Staff Induction Kit, Employee Onboarding Kit, Or for other Corporate gift ideas for employees, contact 9910033460 | mail to info@brandazzlers.com , brandazzlers@gmail.com  
Other services:
Corporate Diwali Gifts ideas Corporate gift ideas for employees Promotional t-shirts Promotional diaries Promotional bags Promotional sweatshirts